On May 7, 2021, KIDTHINK Children's Mental Health Centre Inc. had its first annual radiothon broadcasted on ENERGY 106 and HOT 100.5 FM. The event raised awareness and funds for KIDTHINK's clinical services and outreach programs and to also promote National Child and Youth Mental Health Day. KIDTHINK's initial fundraising goal was $100,000, and with the generous donations from Manitobans, the goal was surpassed with a grand total of just over $104,000.
KIDTHINK received support from the Honourable Audrey Gordon, Minister of Mental Health, Wellness and Recovery who proclaimed May 7, 2021 as National Child and Youth Mental Health Day to outline the government's commitment to supporting the mental health and well-being of children in Manitoba. 
"KIDTHINK focuses on providing ​evidence-based clinical services for children aged 12 years and under and is a leader in reducing mental health stigma" said Carmyn Aleshka, KIDTHINK Founder. The importance of raising awareness and being an advocate for children's mental health in Manitoba became Carmyn Aleshka's mission after dealing first hand with the lack of timely mental health resources for one of her children. Her story is the reason the vision at KIDTHINK is to have a Canada that meets the mental health needs of every child.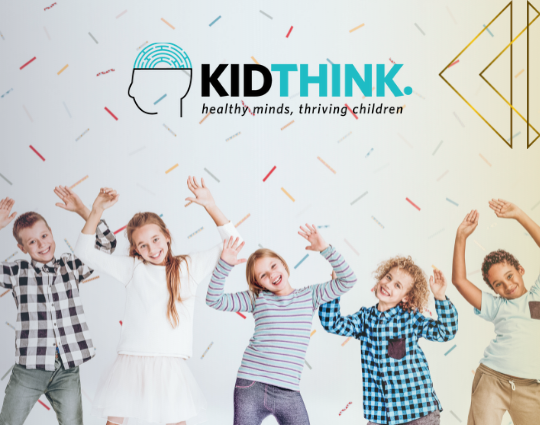 The success of KIDTHINK's May 7, 2021 radiothon event is because of volunteers, generous donations, sponsorships, and gift-in-kind donations from local companies for their Mental Health Gift Boxes. The key sponsors; Kinsmen Club of Winnipeg and the Johnston Group donated a combined total of $45,000. KIDTHINK sold a total of $4,450 worth of Mental Health Gift boxes that were filled with generous donations by more than 40 local businesses and vendors. 7 local companies are doing month-long promotions in support of Mental Health Awareness Month and a portion of their proceeds will be donated to KIDTHINK.
Paradigm Insurance has been an avid supporter of KIDTHINK since its launch in 2018. The Paradigm Insurance team strongly believes that mental health is just as important as physical health and will continue to use its platform and resources to combat the stigma and improve access to vital mental health services.  Paradigm Insurance congratulates KIDTHINK on the success of their event and supports their mission to improve the lives of children and their families. 
For more information about KIDTHINK Children's Mental Health Centre Inc., visit www.kidthink.ca